FAI is a non-interactive system to install, customize and manage Linux systems and software configurations on computers as well as virtual machines and chroot environments, from small networks to large-scale infrastructures like clusters and cloud environments.
It's a tool for unattended mass deployment of Linux. You can take one or more virgin PC's, turn on the power, and after a few minutes, the systems are installed, and completely configured to your exact needs, without any interaction necessary.
Motto: Plan your installation, and FAI installs your plan.
NEWS
[4 Feb 2014] FAI 4.1 released
[15 September 2011] CentOS and Scientific Linux Cern support more ...
[21 Dec 2009] The FAI project celebrates its 10th anniversary.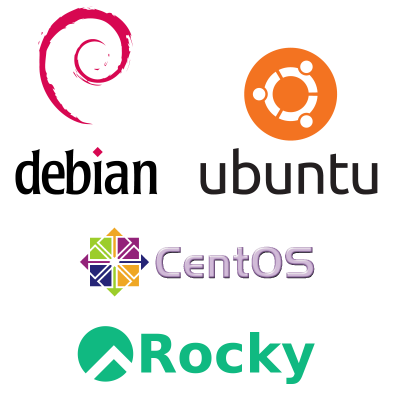 Features
Installs and updates Debian, Ubuntu, CentOS, RHEL, SUSE, ...
Centralized deployment and configuration management
Installs virtual machines using KVM, XEN or VirtualBox and Vserver
Easy set up of software RAID and LVM
Full remote control via ssh during installation
Integrated disaster recovery system
Every stage can be customized via hooks
FAI is free software, distributed under the terms of the GNU General Public License, version 2 or any later version.